2017 Petroleum History Symposium
---
July 13-15, Findlay, Ohio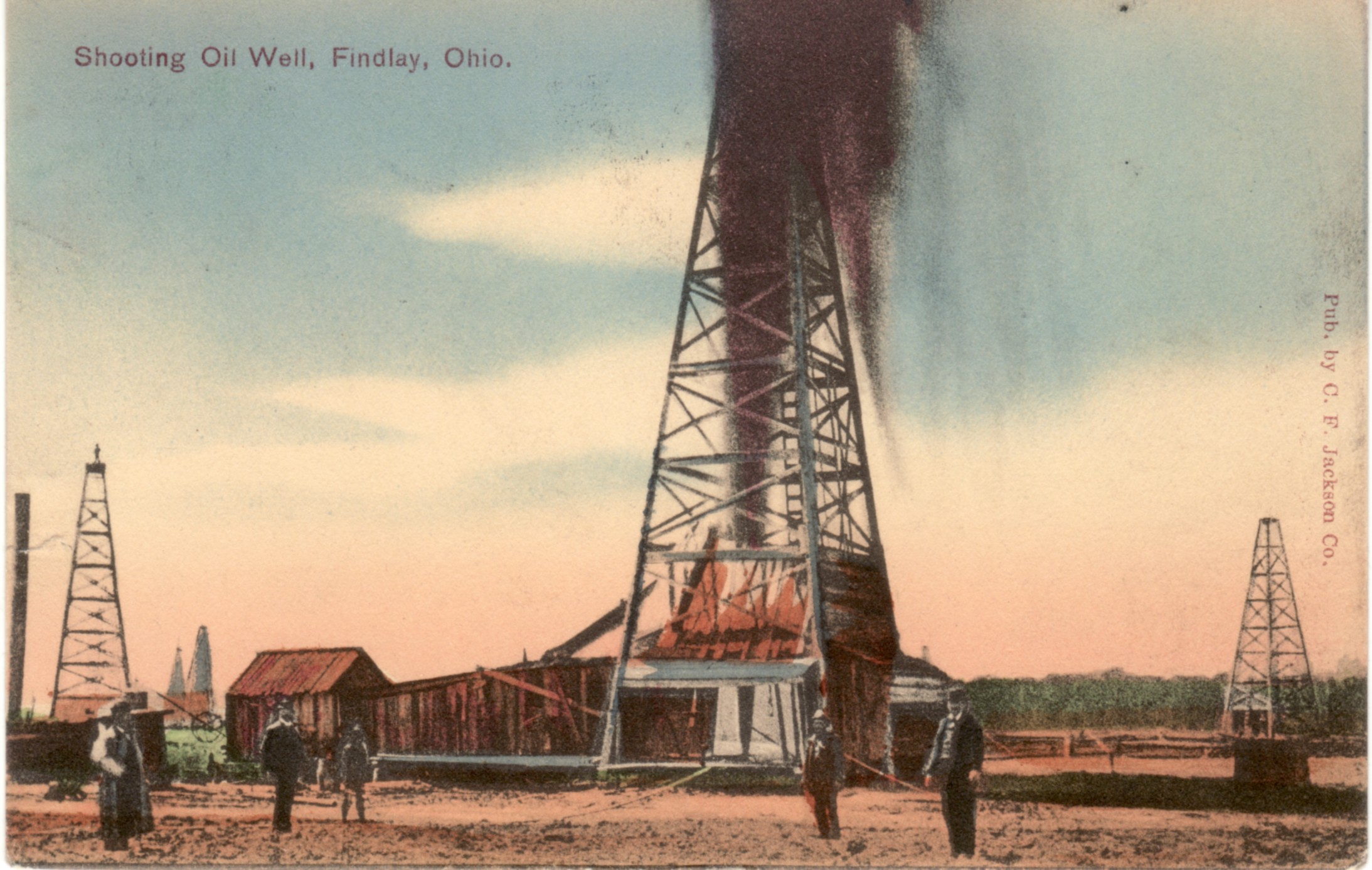 130 Year Oil & Gas Celebration (1887-2017)
REGISTRATION
Lobby of Country Inn and Suites
Groups convene in hotel lobby for carpooling to reception
WELCOME RECEPTION
Hancock Historical Museum Annex
422 W Sandusky St., Findlay.
Drinks and finger food.
~3 miles from hotel
Dinner on Your Own
BREAKFAST
On your own.
(Included with your room if you are staying at Country Inn & Suites. Served M-F from 6:00-9:00 am)
REGISTRATION
Armes Event Hall, Marathon Center for the Performing Arts (MCPA), 200 W. Main Cross Street.
~3 miles from hotel
Silent Auction items displayed and bidding opened.
WELCOMING REMARKS
Armes Event Hall – MCPA
PRESENTATIONS
Armes Event Hall
LUNCH BUFFET A& KEYNOTE ADDRESS
Armes Event Hall
PRESENTATIONS CONTINUED
Armes Event Hall
AWARDS BANQUET
Buffet Dinner with Cash Bar
Silent Auction Bids
Auction winners announced at the end of the evening
Salon D, Hilton Garden Inn, 1050 Interstate Dr., Findlay, OH
~ 0.1 mile from Country Inn & Suites
BREAKFAST
On your own.
(Included with your room if you are staying at Country Inn & Suites. Served Saturday and Sunday 7:00-10:00 am)
Gather in lobby of Country Inn & Suites for field trip.
FIELD TRIP
Bus departs from hotel on field trip
Scheduled stops include Findlay, Cygnet, Bowling Green, and Lima.
CONCLUSION
Estimated return from field trip. Symposium officially ends.
Informal Dinner Gathering; site to be announced
PHI has arranged for rooms at the Country Inn & Suites, our Symposium Headquarters, at a group rate of $89.00 ($99.00 suite) + tax/night. The group rate is available for reservations made before June 13, 2017. Contact the hotel directly for reservations and mention the Petroleum History Institute/Oil History Symposium. Phone 419-422-4200.